My trip home was somewhat short in many sense of the word. With a long weekend away south of the border, I essentially had 8 days or so in KL, which meant I got to meet only a few of my mates. I'll be back for Raya in August insyaAllah, so it looks like we have to play catch up then.
_____________________________________
Talking about south of the border, I was hoping to find this at the Japanese mag section of Kino at Takashimaya: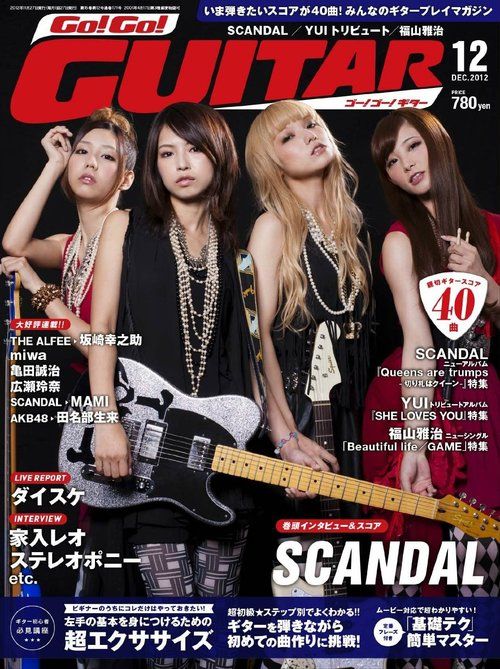 But pity it was to no avail, so ini pun jadilah: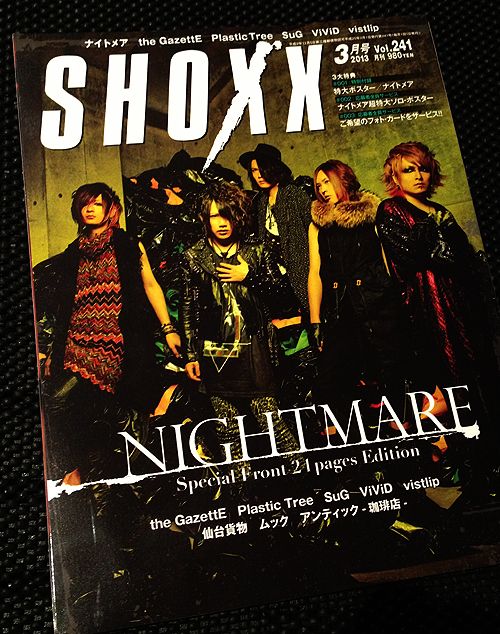 Visual kei FTW!
_____________________________________
Makan-makan was quite OK – repeats of the favs as per usual, although I have to quickly write about our visit to Jake's Charbroil Steak in Damansara Heights. The eaterie has been around for years and I've never been despite the good things I heard about it. The family had been eating steak mainly at The Ship, following which Victoria Station became our favourite. On our return from SG, we were thinking of either San Francisco Steakhouse or Jake's, and as the SF was closer, we opted for the former at Tropicana, only to be disappointed to find out that it had been shut for over a year now. So, Jake's it was.
It was a small establishment but just at our booth, the wall was filled with photos of Malaysia's who's who that have graced their presence in the eaterie (which included two erstwhile Prime Ministers). The selection of meat was simple, and all of us plumbed for the Australian sirloin. Well, this was our first time, and we felt if we were satisfied, then we'd try the US or wagyu (obviously bank breaking) at a later time, if we felt saucy.

My first impression was that of the wonky non-sharp-looking steak knives that we had. All my worries were unfounded as when the main course arrived, the tenderness of the steak was such you could have easily cut the meat with a senduk nasi kayu. The meat was about 7 oz. and with the wedges, corn-on-the-cob and veg – I'd say I was very satisfied. The meal came to about RM90 pax but with the flippin' GST and service charge, my jaw just dropped. It was a good thing the steaks were top notch – as my dad would say, memang halal la kami bayar duit. Jake's can be found at 21 Jalan Setiapuspa, Medan Damansara, 50490 Kuala Lumpur.
_____________________________________
Which brings me to the topic of standard of living in this town. RM400 steak meals for the family aside, ordering drinks totaling RM10 a round is somewhat commonplace in many urban establishments[1]. Yup, with the current GBP-to-RM exchange rate, I'm fine with spending this amount of moolah, but I wondered if I can really keep up if I was earning in RM. Of course, we live within our means and I am defo not living it up even now, but I can afford the odd little luxuries because I feel I deserved it. So, do I have to find a job that pays me RM30k a month is it?
_____________________________________
Since I'm on about going back to basics, I still find Vicchuda in Damansara Utama still serves good food and murah some more.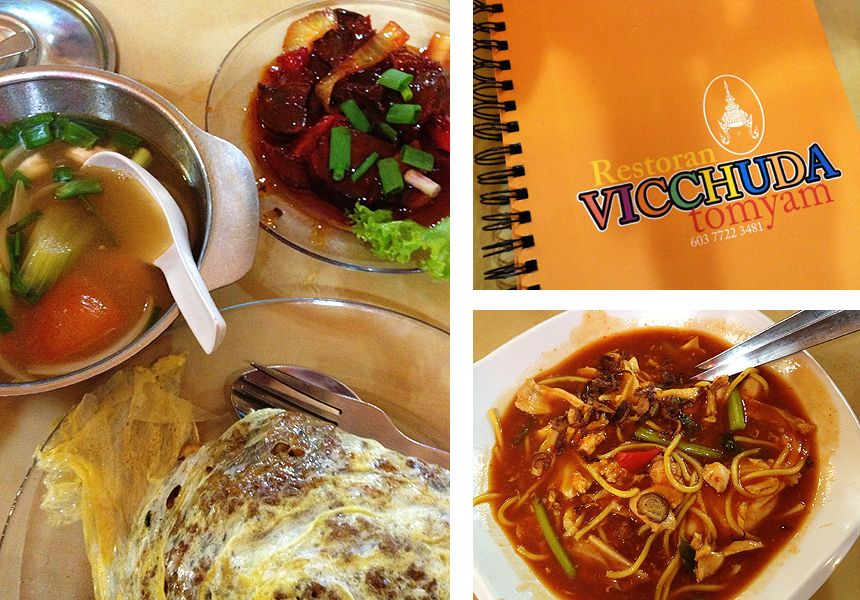 Their makan sorang portion is just perfect. Vicchuda is at 24 Jalan SS21/35 in Damansara Utama.
_____________________________________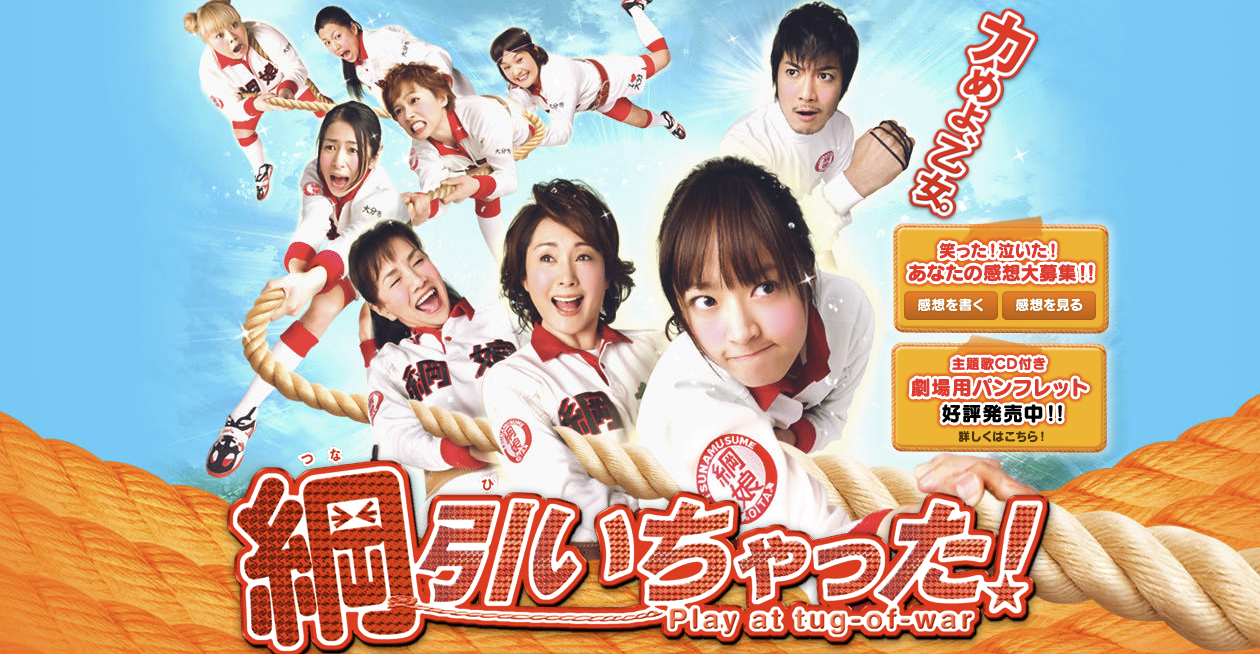 To pick up where I last left off, there were just 30 minutes left before this film's conclusion. Which I have to say left me with is-that-it-look on my face. Tsuna Hiichatta! (綱引いちゃった! ~ Play At Tug of War!) tells a tale of city council worker Nishikawa Chiaki (Inoue Mao) in the industrial backwater city of Oita being lumped with a group of seven women, one of whom is her mom, who work in a setup that prepares school lunches, to form an all-woman a tug of war team. Due to the current economic climate, the council had to shut the only source of income for these women, and the mayor suggested that if these women can revive Oita's past glory as having an all-women tug of war team that won the world championships several times over, he will spare their workplace from closure. Seeing Chiaki try to handle a gaggle of middle-aged women in training under coach Kumada Kimio (Tamayama Tetsuji[2]), who in turn is obviously smitten with Chiaki, with several disastrous results provides the fodder of laughs in this film. As I said, the ending was kinda huh? but don't let me stop you. Anything with Mao-chan is good.
_____________________________________
[1]Slightly off topic but I just find it amazing to hear Malay customers ordering in English all the way at this particular eaterie. Nope, nothing wrong with orang Melayu berbahasa Inggeris because I do it too but whenever I am back, I feel driven to cakap Melayu to all my compatriots, may it be at Coffee Bean or Uniqlo, that greet me with the phrase "Hello sir!".
[2]Tamayama played Nagasawa in Norwegian Wood!